Wadden Sea Education experts met at annual workshop in Ribe (DK)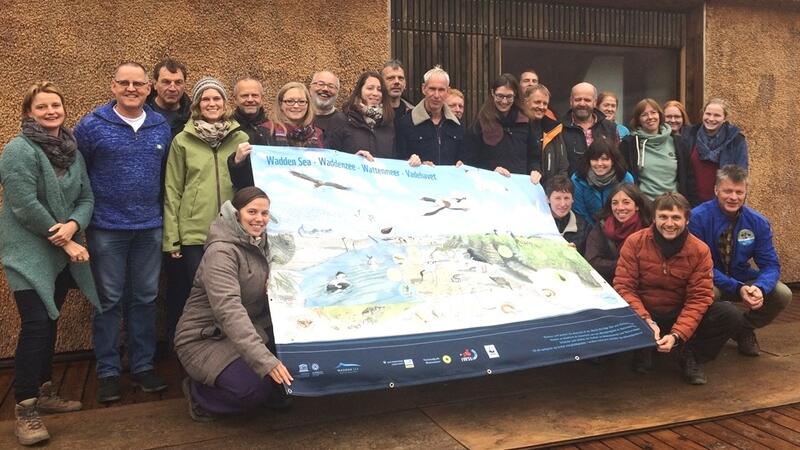 30 experts on Wadden Sea education met on 14-16 November 2016 in Ribe (Denmark) at the annual International Wadden Sea School (IWSS) workshop. The representatives of national parks, visitor centres and other educational institutions along the Wadden Sea coast discussed how to successfully address the various facets of the Wadden Sea World Heritage in teaching children and youths. The participants presented education materials and projects of their institutions and discussed how to convey topics of transboundary interest.
"I am delighted to see how eager the participants are to present their local solutions to the group and how vivid the exchange has become", says Anja Szczesinski, WWF Germany and IWSS Coordinator: "Compared to the first meeting twelve years ago, the exchange has considerably increased and resulted in a wide range of new and innovative educational products, benefitting all participants. The fact that the exchange has opened up since then tells me how important these meetings are for the participants."
One highlight was the meeting location itself: Klaus Melbye and his team hosted the workshop at the Wadden Sea Centre Vester Vedsted (www.vadehavscentret.dk), giving participants a sneak preview of things to come. The centre is currently being extended to comprise new conference and exhibition buildings focussing on the global importance of the Wadden Sea for migratory birds. The centre is scheduled to reopen on 2 February 2017.
The IWSS was founded in 2003 by the Trilateral Wadden Sea Cooperation on the initiative of WWF and is now an integral part of World Heritage education. The aim and tasks of the IWSS are to raise awareness among children and youths of the Wadden Sea as a shared natural and cultural heritage and to create an understanding for the need to jointly protect the Wadden Sea as a whole. Besides the annual experts' meeting, the school offers a range of educational material that can be downloaded and ordered at www.iwss.org.